Our dynamic signage products
Touch-screen terminals and totems, industrial displays, video walls, custom-made supports... Over 3000 products are designed and manufactured each year in our production plan in Douvrin (Hauts de France). To match all our clients' needs, we complement our range of proprietary products, dedicated to highly strained environments (transportation, industry), with a complete offer of integrator products.
And for a global offer, we develop and offer digital applications and software dedicated to dynamic signage: ELIoT supervision & tele-monitoring platform, and dynamic signage software ELIoT Display and FWi.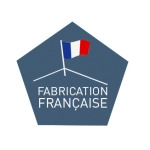 SMART MONITORS AND DISPLAYS