OUR BUSINESS
COTEP – Dynamic signage solutions designer and manufacturer 
For years, COTEP has developed a solid expertise in real-time information display is the transportation industry, education, as well as for corporations, administrations or factories. With our hardware and software solutions, we develop innovative projects in various sectors. Our main focus is to bring the right message, at the right time and in the right place with our video walls, our interactive terminals or using connected technologies!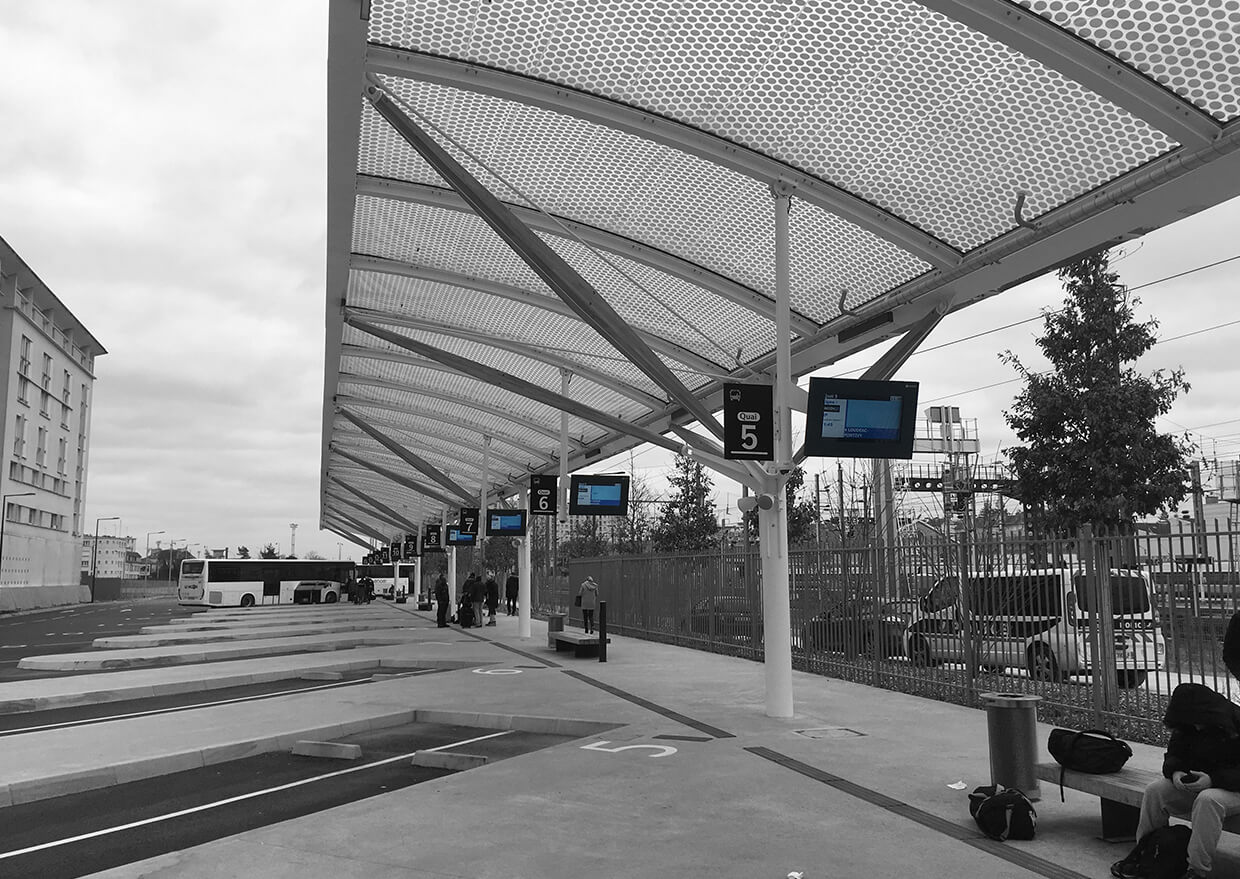 PUBLIC TRANSPORTATION, TRAIN STATIONS, AIRPORTS
Dynamic signage in train stations and airports is COTEP's original core activity. We have a sharp expertise on real time traveler information displays.
flight/train/bus schedule displayed in real time on our indoor and outdoor monitors strategically installed across the building (dynamic terminal in train station or airport lobbies, dynamic signage on train platforms, double sided displays in bus stations waiting areas…)
traveler information software solution 
information, orientation and itiniraries in train stations or airports with our interactive terminals and monitors fitted with wayfinding software solutions.
CORPORATION, ADMINISTRATION, EDUCATION
Informative display in lobbies for administrations, corporate or events communication for companies, real-time information in classrooms for students on campuses… We provide a comprehensive offer of packaged dynamic signage solutions (indoor or outdoor monitor, mobile displays) for our customers to:
support and promote their company's or school's image through real-time information display
welcome and inform their visitors or coworkers with multimodal information
Our comprehensive and modular hardware (dynamic monitors) and software (dynamic display software and supervision platform) ranges allow us to design custom dynamic signage solutions: smart monitors, video walls, custom displays, door displays, interactive terminals, along with powerful dynamic signage software and supervised with our e-monitoring platform.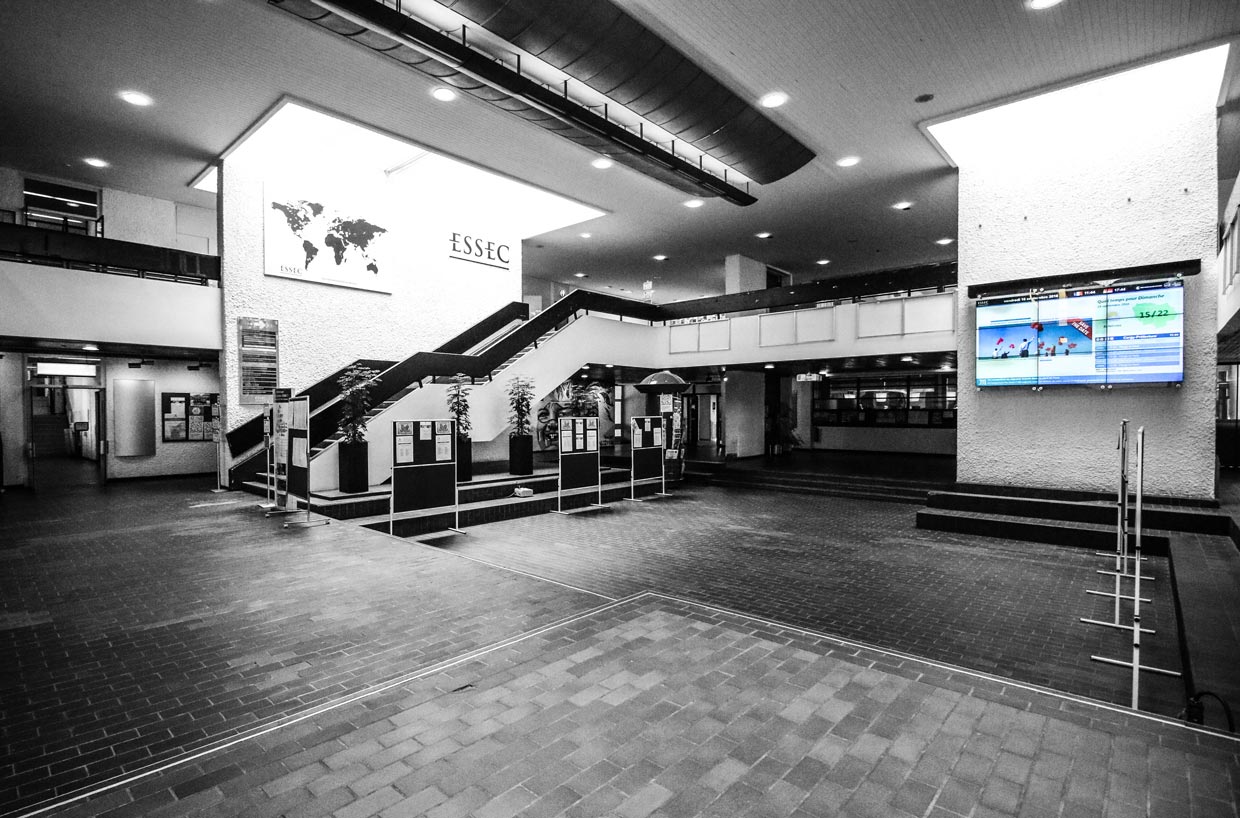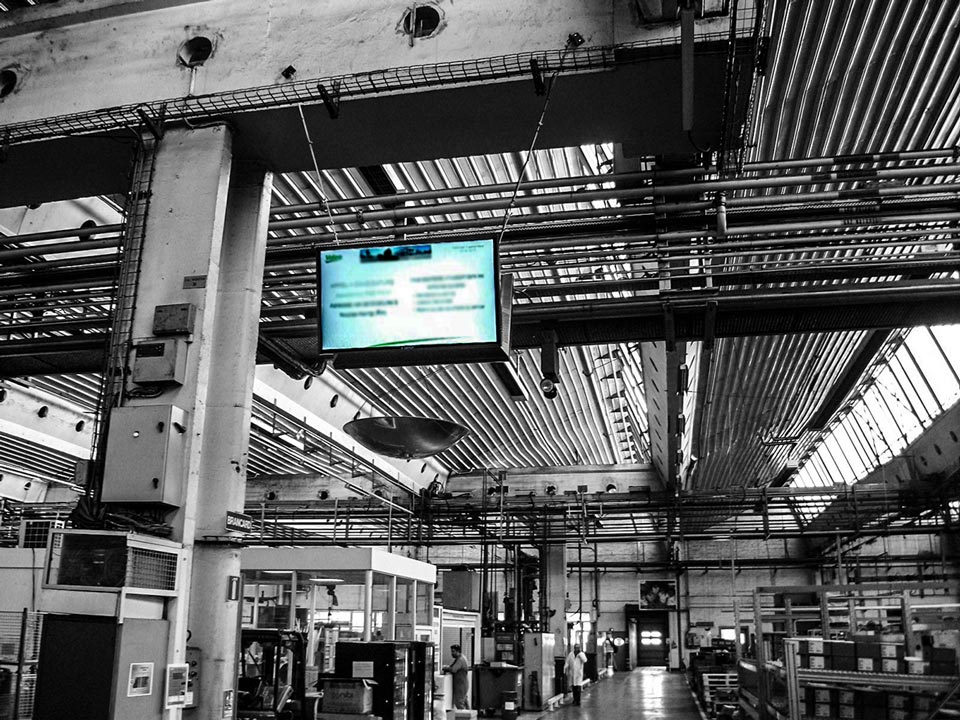 INDUSTRY
Our industrial monitors and interactive or dynamic terminals are designed for a 24/7 use with strong environmental constraints specific to the industrial sector.
real-time information on production lines using monitors or large displays.
security rules dedicated to coworkers in sensitive areas like production plants using dynamic signage solutions like double sided monitors for example
service and team planning using dynamic terminals.
Our software dedicated to factories is compatible to any ERP database to analyse and display in real-time all necessary information to plant directors and his/her employees in offices, corporate areas or factories.