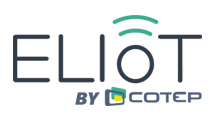 A digital platform
to optimize
your dynamic signage solution 
Manage your dynamic signage solution from A to Z, remotely, in real time, easily. 

SUPERVISION 360°
Enjoy a comprehensive monitoring tool with a set of applications dedicated both to equipment supervision and full real-time management of your solution. 

INTEROPERABLE
A solution entirely based on APIs to integrate fully with your existing tools for better synergy and flexibility. 

EASY TO USE
A simple and intuitive tool for quick adoption and higher accessibility for all kinds of teams and skillsets. 

CUSTOMIZABLE
A solution customizable to your needs, with configurable interface and applications to match your expectations. 
An application for each of your needs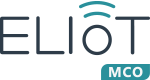 Monitor your dynamic signage easily and in real time.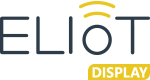 Supervise your stock of monitors remotely and in real time.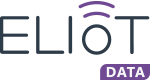 Collect data on your monitors' immediate environment.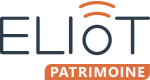 Manage your inventory and the configurations of your equipment.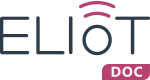 Easily access the technical documentation of your equipment.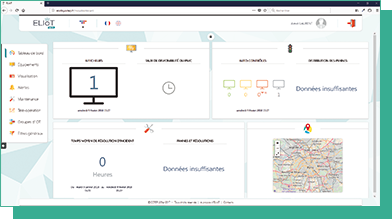 A fully connected maintenance
With ELIoT MCO – Operational Condition Maintenance – monitor and maintain your stock of display equipment remotely and in real time. ELIoT MCO gives you a real time functioning status on your equipment and warns you in real time of major and minor failures.
Real-time data collection on functioning status of your display monitors 
Email or SMS warnings to signal a failure 
Real time visualization of effectively displayed content 
Remote maintenance operations to avoir on-site interventions
An easy-to-use dynamic signage application 
Our application ELIoT Display helps you design and monitor in real time all content displayed on your monitors. In just a few clicks, design dynamic and visual content to enrich and facilitate your visitors' journey! 
Programming of all kinds of contents: videos, images, text, etc. 
Shared screens or full screen display 
An intuitive and easy to adopt tool 
A media library feature to quickly and efficiently design your displays